Workshops and Retreats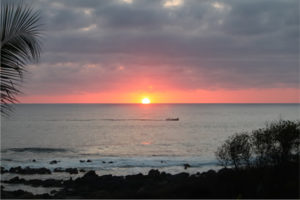 Workshops and retreats with Elise are a great way to deepen your practice and expand your knowledge. Pricing and registration are handled by the hosting studio. Please click on the links next to each workshop for more information abou the workshop and to register. Most of Elise's workshops and retreats fill quickly, so please be sure to register early.

Yoga for Scoliosis Part 2 – ONLINE July 11-12 and July 18-19
Elise Miller presents Part 2 of her internationally acclaimed workshop on working with scoliosis ONLINE through Zoom.us. over 2 weekends Saturdays & Sundays:
July 11-12 and July 18-19
Each Saturday and Sunday at 8 am – 10:30 am Pacific US (GMT -7) or 4 – 6:30 pm London time.
By combining the yoga postures with breathing awareness, one can develop more structural alignment of the body and become more symmetrical and balanced.
On Saturday, July 11, Elise will do a quick review of the basics of Yoga for Scoliosis from Part 1. The remaining workshop will emphasize  standing poses, back strengtheners and backbends, inversions and twists. Elise will show adjustments on a student with scoliosis and also show how to use props including work on the ropes. This will assist students with scoliosis and also guide teachers how to assist their students.
This workshop is for students and teachers who have completed the 10-hour Yoga for Scoliosis Part I, or have at least 6 months of training with Elise Miller's Yoga for Scoliosis DVD or her book, Yoga for Scoliosis, A Path for Students and Teachers. Also, if you are a continuing student of Iyengar yoga or have been trained by one of Elise's Yoga for Scoliosis trainers, you may attend. Teachers are invited to have their continuing students with scoliosis join in with them.
You can take the whole workshop (required for those completing the Yoga for Scoliosis Teacher Training) or individual sessions.
The price for the whole workshops is $195
Individual sessions are $75.
To register, please PayPal as "friend and family" to avoid fees to ebm@yogaforscolisois.com. Please note full hame and which days you are paying for in you PayPal payment.
Please email with any questions to info@ebmyoga.com.